Remote Ready Hawaii Pilot Program
May 6, 2021 @ 12:00 pm

-

1:15 pm

HST
What opportunities were created with this shift to telework, and how can they be leveraged to help Hawaii's unemployed?
Hawaii's Changing Workplace: The Remote Ready Hawaii Pilot Program
With Scott Murakami
Economic Development Coordinator
STATE OF HAWAII
DEPARTMENT OF BUSINESS, ECONOMIC DEVELOPMENT AND TOURISM
and Ka'ala Souza
Employment Specialist
STATE OF HAWAII
WORKFORCE DEVELOPMENT COUNCIL
Moderated by Pamela Tumpap
President
MAUI CHAMBER OF COMMERCE
Hosted by Lesley Harvey, MS
President
THE HAWAII ECONOMIC ASSOCIATION
Owner
THE HAWAII BUSINESS CONSULTANCY
With the pandemic has come a tremendous shift to remote work. What opportunities were created with this shift to telework, and how can they be leveraged to help Hawai`i's unemployed? Join us to hear about the Remote Ready Hawaii Pilot program, a collaboration between the Department of Business, Economic Development and Tourism and the Department of Labor and Industrial Relations through the Workforce Development Council and Hawai`i's four county Workforce Development Boards.
Q&A will be moderated by Pamela Tumpap, President of the Maui Chamber of Commerce.
The Zoom invitation will be emailed on May 5th and 6th. We advise against registering with a company email as you may not receive our emails.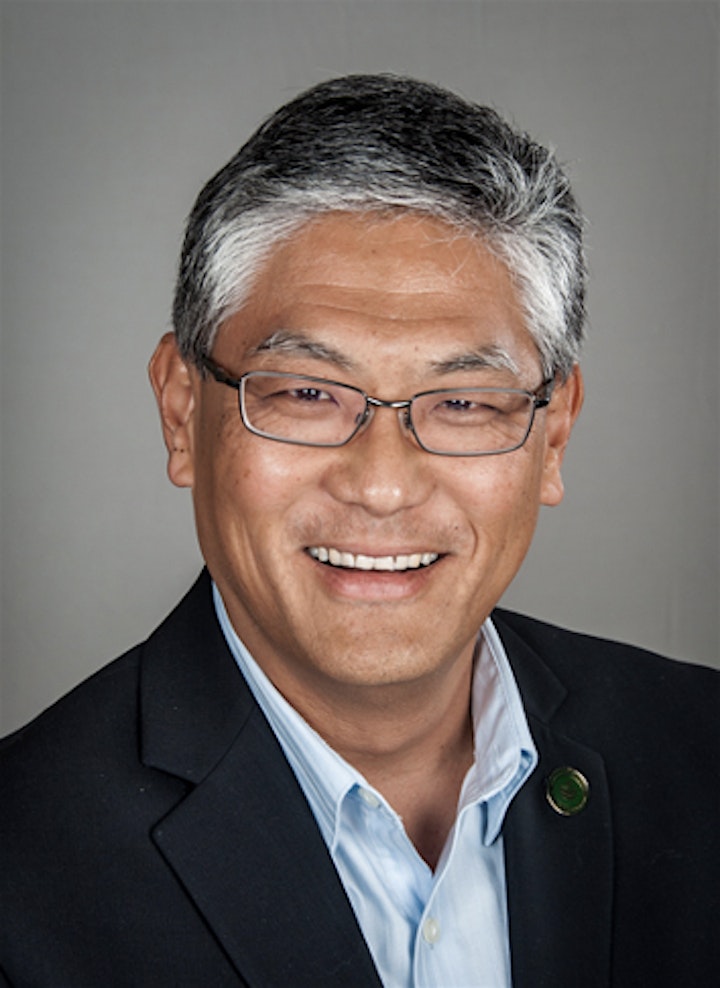 Scott Murakami is a member of the DBEDT Economic Innovation Team fostering a new model of economic development that prioritizes the well-being of Hawaii's people, environment, and culture, by leveraging data, seeking community input, and measuring outcomes. Prior to joining DBEDT, Mr. Murakami served as the 21st director for the Department of Labor and Industrial Relations and has over 30 years of professional experience in higher education with a focus on economic and workforce development.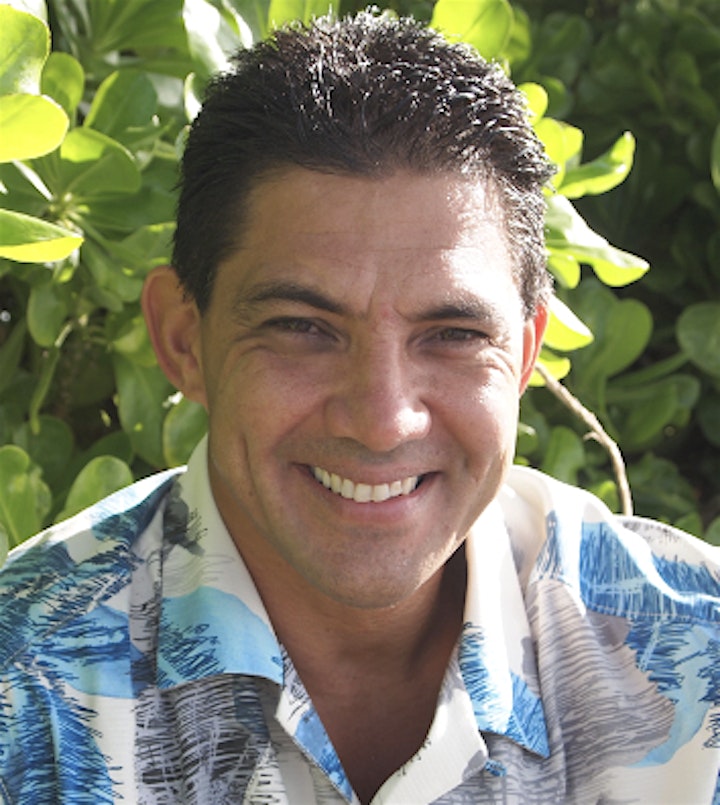 Kaʻala Souza is part of the team at the State's Workforce Development Council (WDC) working as an employment specialist focusing on upskilling Hawaii's workforce to be ready for anything the future brings. He is also a public speaker, corporate trainer, and author of the book, Pono: A Hawaiian-Style Approach to Balance and Well-Being. He is the creator of the 3-Minute Message, a website offering daily shots of inspiration and motivation to over 100,000 people around the world. Over the past 20 years Kaʻala has worked with many large companies as well as not for profit groups, clubs, and organizations including Bishop Museum, Castle Medical Center, City and County of Honolulu, Department of Education, First Hawaiian Bank, Honolulu Police Department, Kamehameha Schools, Kona Surf Resort, McDonalds, Molokai Ranch, Office of Hawaiian Affairs, Queens Hospital, Sears, national Bankers Conference, Salvatore Ferragamo, Louis Vuitton, University of Hawaii, DuPont, Kauai Chamber of Commerce, Diagnostic Laboratories, Chaminade University, Bank of Hawaii, and American Savings Bank.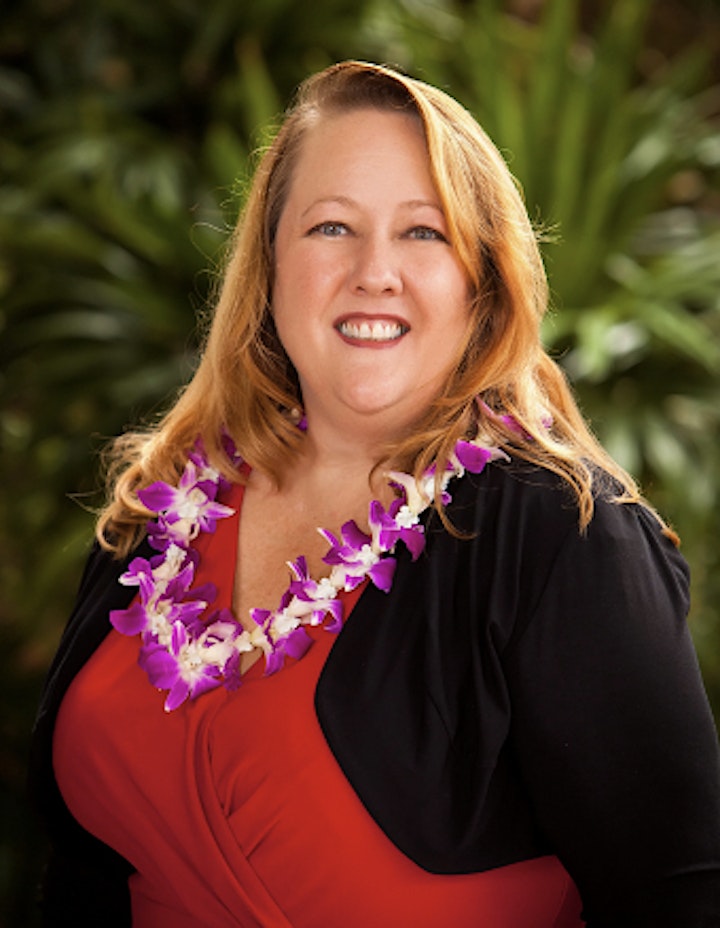 Pamela Tumpap has been the President of the Maui Chamber of Commerce for the past 15 years. Before joining the Chamber, she was President & CEO of Maui United Way, Director of Marketing for Oceanic Time Warner Cable and Vice President of the Maui Economic Development Board. Her efforts for private and non-profit organizations during the past three decades focused on business, community and economic development and included extensive interaction with government. She is currently a Board Member for Maui Economic Development Board, the Hawaii Economic Association, and Feed My Sheep. Past service includes being a Member of the Hawaii 2050 Sustainability Plan Legislative Task Force, Board Member for the Hawaii Alliance of Nonprofit Organizations (HANO), Past President of the Maui Nonprofit Directors Association, and on boards for numerous nonprofit organizations. Ms. Tumpap has won several awards including: Maui Business & Professional Women's Young Careerist, State of Hawaii's Business & Professional Women's Young Careerist, and was one of the Maui Business & Professional Women's Women of the Year. In 2005, she became a Forty Under 40 award winner. In 2008, she received the SBA's Small Business Journalist of the Year for both the State of Hawaii and Region IX, and in 2016, she received the Small Business Administration's Small Business Advocate for Business and Industry Award for the State of Hawaii.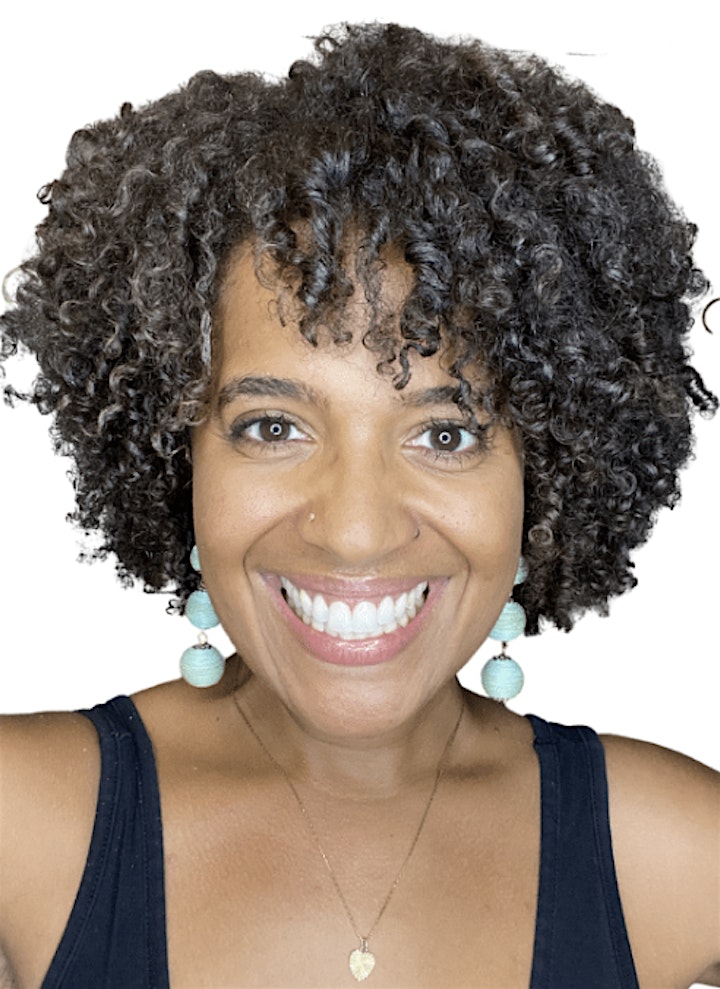 After having helped Clients secure more than $50 million since 2011 as the Founder and President of Grant Writing & Consulting, Lesley Harvey saw the need for more broad-based business consulting and established The Hawai`i Business Consultancy in 2019. Well-versed in business consulting, Lesley holds a Master of Science degree in Economics and a Bachelor of Arts in International Business. Working with Clients across the globe, Lesley aims to strengthen a company's strategic development and performance, increase effectiveness, leverage opportunities, and overcome challenges. Lesley has worked with large and small businesses, from startups to well-established enterprises, to support Clients in taking their efforts to the next level.
To support our mission of promoting economic awareness and to receive exclusive discounts at future events, including our annual conference, become a 2021 member of the Hawaii Economic Association when you register for this event!
*DONATE TODAY* Help support economic education in Hawaii by donating to the HEA Student Fund. A $20 donation will support one student's attendance to a future HEA luncheon event (donation option within registration). Donations are tax-deductible.
For questions, or to RSVP by email, contact HEA at info@hawaiieconomicassociation.com.
HEA is managed by the Honolulu Association of Business Economics (HABE). If paying by check, please make checks payable to HABE.
Share This Post, Choose Your Platform!